EPICOR
Woodworking ERP Solution
ERP leads to a single source of truth connecting all of the islands of information.
EPICOR ERP
IS FOR TODAY'S WOODWORKING INDUSTRY
---
Enterprise Resource Planning (ERP) software is comprised of powerful and strategic business process management tools that can be used to manage information within your business. A dependable and efficient way to store and access information is critical to staying competitive: ERP systems integrate all facets of an enterprise into one comprehensive information system that can be accessed by individuals across an entire organization.
Having all systems deployed tied to ERP leads to a single source of truth, which is the most efficient way to communicate internally. With Epicor ERP, you can connect all of the islands of information, from getting business, to the general ledger.
WHY EPICOR ERP?
---
ERP systems tend to be generic and attempt to be all things to all manufacturers. Woodworking manufacturing has a highly unique and complex array of needs that prevent typical ERP systems from optimizing data utilization. Epicor ERP is a blend of ERP technology connecting and utilizing the fundamental digital technologies deployed to nest, optimize, and label. The strategy is to fill the voids of data management versus replace working technologies. Our discovery process evaluates working technologies and adds to them, versus replacing them.
This means that data from Cabinet Vision, Microvellum, woodCAD|CAM, Inventor, Solid Works, is used versus being replicated. Our strategy includes "The data coming from Engineering rules the Enterprise". If you need connected materials management, automated transactional accounting, production planning, capacity planning, Green Light Launch capability, CRM, enhanced company communications and more, you should consider Epicor ERP. Epicor ERP like AutoCAD in engineering, is a billion-dollar technology firm supporting development teams that specialize in vertical market deployments.
EPICOR ERP
---
The best way to evaluate what Epicor ERP can do for you and your business, is to speak with one of our consultants. With just a phone call, we can quickly help you determine whether Epicor ERP is right for you. During this initial consultation, we will focus on the following:
Do you have a lot of different software tools and processes that are NOT connected?
Do you know what your inventory levels look like on a daily basis?
Are you spending too much time searching for information when trying to boost productivity and efficiencies?
Can your various manufacturing process, front office, sales and inventory personnel easily collaborate or share information?
Are you as proactive as you'd like when it comes to identifying problems that need to be fixed in order to keep your operations running smoothly?
Do you know that you have everything needed to complete a job before you start it?
Have your "On Time" delivery statistics declined?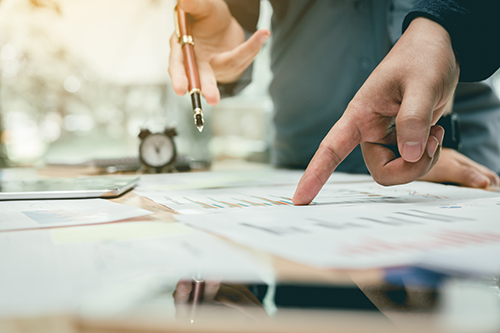 We are the number one Epicor ERP integration team in the world and we started our careers in woodworking.
Contact RSA Solutions today, and learn whether Epicor ERP is right for your woodworking manufacturing business.