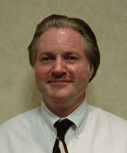 Title: Design / Manufacturing Process Specialist
Territory: WA, OR, ID, NV, N Cal, WY, ME, NH, VT, MA, CT, RI, NY, PA, NJ, DC, MD, WV, VA, OK
Email: gregory@rsasolutions.com
Phone: (405) 227-9046
Skype: terry.gregory50
Terry is a fifth generation cabinet maker and was raised in the cabinet shop. Working alongside his father and five brothers made learning the cabinet business interesting and busy. After completing his service in the military with the 101st Airborne Division, and attending college at in Kentucky, Terry returned to work in the cabinet shop and a few years later bought the business from his father. Along with learning the many challenges of running a custom cabinet and millwork shop, Terry also knew computer's had to allow him to get more done in less time so implementing Cabinet design software just made sense, and years later investing in CNC nested base manufacturing to further automate the process of building custom cabinet with the least amount of experienced labor. Over the last 30 years, Terry has sold, installed and trained several hundred customers in the US, European and Asian markets. Terry is a firm believer in Automation and knows from experience what impact the right software and machinery can have on a shops labor costs which control that bottom line profits. Terry also knows that service and training are the most important component of a successful implementation and does not circumvent training to save a few dollars on the sale which end up costing companies' time and money in the long run. Terry now represents Roger Shaw and Associates as a Design / Manufacturing Process Specialist for the Southern California.