At RSA Solutions, we know that the coronavirus is affecting the way many companies conduct business. Fortunately, our staff is able to work remotely, so there will not be any interruption in our services. Many of our products and services can assist you in making a transition to more robust, functional and automated manufacturing, including online sales. Please let us know if we can assist you and contact us with any questions.
The SBA is officially calling these loans Economic Injury Disaster Loans (EIDL)
On March 17th the SBA Administrator loosened the criteria for EIDL
Expanding statewide access to SBA Disaster Assistance Loans for small businesses in any state/territory following an economic injury declaration by the state's governor. 
It is now easier for states/territories to qualify as a declared disaster area. Now, states or territories are only required to certify that at least five small businesses within the state/territory have suffered substantial economic injury. Check the status of your state/territory here.
We confirmed with SBA that as of March 17th wait times are expected to be a minimum of 10-12 weeks. We anticipate further delays in processing applications over the coming weeks as demand surges. You can apply here. If you are in need of more immediate funds, bridge loan applications are available here.
Eligibility requirements for SBA Disaster Loans include:

Location: Declared Disaster Area
Completed Application: SBA Form 5 (applicant, principals & affiliates)
Complete Copy of Most Resent Federal Income Tax Returns
Personal Financial Statement (SBA Form 413)
Schedule of Liabilities (SBA Form 2202)
Collateral
And more…
If you have additional questions, we are here to help provide information about SBA Disaster Loans, Bridge Loans and more.
Contact Your Local Consultant
WOODWORKING MANUFACTURING
SOFTWARE & TECHNOLOGIES
---
Do you need help determining what you can do to run your manufacturing business more profitably? Are you confused by all of the software available for your machines and processes?
RSA Solutions will provide you with expert consultative services and technology to put you solidly on the road to a lean and profitable operation. Our team of consultants is the most experienced in the industry at solving problems. To the right you can see how our solutions work together – along with machines and software you already have.
We can help you prevent and eliminate islands of information our solutions connect with one another avoid; engineering delays, shop drawing delays, estimating bottle necks, material wastes, flawed production processes, shipping errors, material handling expenses and quality control problems.
Whether you're a small cabinet shop or a major manufacturer, we have the consultative expertise and technical solutions to address your business needs. Contact us today and learn about our easy-to-implement, best-in-class technology and services: 1-866-930-0772.
PRODUCT SPOTLIGHT
---
Production Coach is revolutionizing the industry, by giving you control of your factory's operation, from office to manufacturing, to delivery and installation. Which allows you to "Make Better Decisions with Your Data". Production Coach works with leading industry players, allowing you to use the software you already have.
Production Coach is also the 2018 IWF Challenger's Award Winner which proves how valuable Production Coach can be to help companies track and improve their production and efficiency.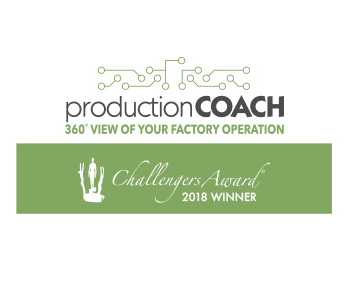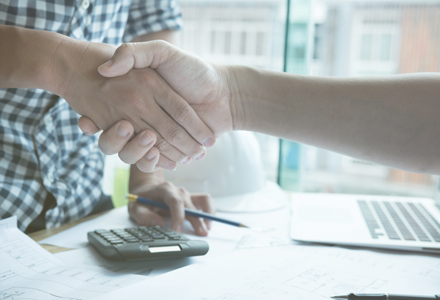 YOUR SUCCESS IS
OUR SUCCESS
---
We only win when our customers win and our victories are measured by your increased profits and market share. From Sales to the General Ledger, we have the expertise and technology to enhance the processes that will quickly lead you to a better, more profitable way to do business.
Visit our Customer Testimonials or our Customer Spotlight Videos to see what our customers have to say. If you want to explore our world class solutions, email or call us at 1-866-930-0772.