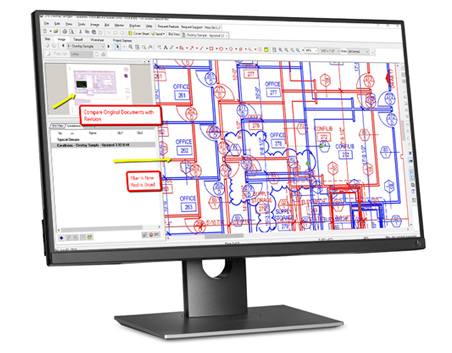 THE MOST TRUSTED
ESTIMATING TAKEOFF SOLUTION
---
Calculate everything you need for bidding and estimates – right on your computer screen. Streamline your takeoff process by completing your measurements and calculations as you mark up your drawings:
Generate faster, more accurate takeoffs
Draw takeoffs right on your screen – all calculations and measurements are done for you
Use the optional Estimator spreadsheet to quickly complete your bids
STREAMLINE YOUR TAKEOFF
---
On-Screen Takeoff (OST) thinks the way you do, only faster. Calculate everything you need for your estimates right on your computer screen with just a few clicks. OST connects takeoff data to engineering systems, estimating platforms, spread sheet solutions, and the RSA Calculations Solutions. OST automatically saves your takeoff calculations for quick access to incoming change orders, and gives you a headstart on your next bid.
Easily share electronic plans between the office and the field by viewing your electronic plans on laptops or tablets. Use the optional Estimator spreadsheet to quickly and easily create estimates and bids.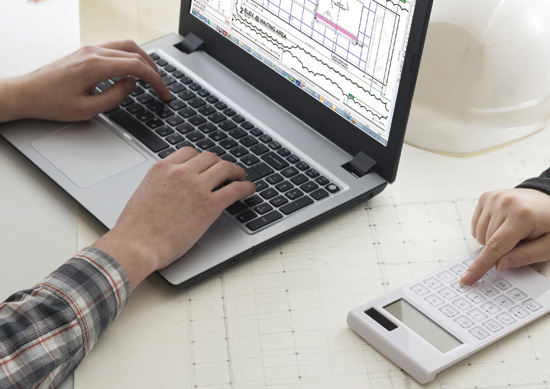 Return on Investment Facts:
---
No need to print out jobs you do not win, typical savings is 6 cents per square foot
Collect data quickly and triple your takeoff speed
More accurate takeoffs = more accurate, profitable bids/estimates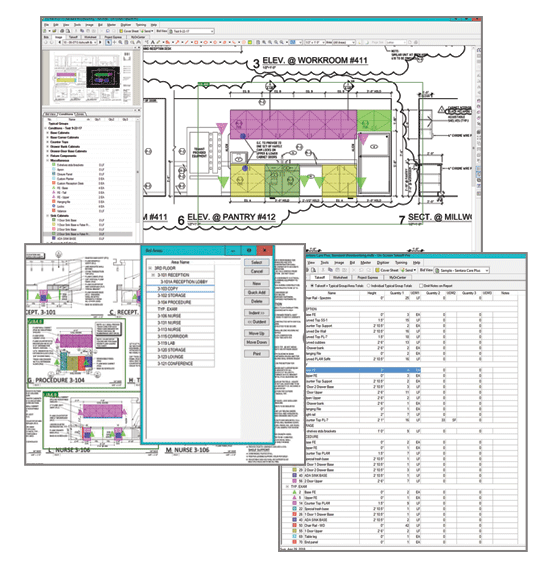 TRUST THE TAKEOFF
---
OST increases efficiency, productivity, and profit before the bidding process begins and ensures accurate takeoff quantities for bidding jobs.
OST produces area takeoff with one click. It reduces errors and missed takeoff with a visual audit trail of the quantity takeoff. Quantities are instantly available for length, surface area, volume and count, eliminating errors and labor time spent on manual calculations.
Auto-count objects, annotations, and callouts
Intelligent paste logic
Multi-condition takeoff
No paper. Point, click, & drag
Revision visual overlay
Style sheets & templates
Advanced area and linear takeoff tools
Customizable and reusable conditions
Woodworking conditions library is included
ONSCREEN TAKEOFF SYSTEM REQUIREMENTS
---
Operating System Recommended
Windows® 10 Pro or Home
Operating System Supported
Windows® 8.1 Pro Windows® 7 Pro 32-Bit and 64-Bit
CPU Processor Required
Intel-compatible 1GHz processor or faster
CPU Processors Recommended
Intel Core i5 or faster
Memory & Storage Required
4 GB RAM
1 GB Hard drive space (plus more for plans, projects)
Memory & Storage Recommended
8 GB RAM or more (and 64-Bit operating system)
Display Resolution
Internet Connection
Required
Installation
Must be installed by local Windows Administrator (security policy may restrict Domain Admins) net 3.5 required for Contractor Suite Products