About RSA Solutions
We Offer Solutions
Servicing the woodworking industry for over 25 years. Each RSA technical specialist has over 20 years experience in the industry. Let us find the best solution for your business.
RSA Solutions – our expert consultants can solve your manufacturing problems!
Contact Us: info@rsasolutions.com | Phone: 1.866.930.0772
We're here to guide you to the best possible solution for your particular business. Every business has unique needs and process-specific challenges to meet. RSA consultative services can quickly help you get on the path to more efficient and profitable manufacturing processes regardless of what you're currently using for software and machinery.
And, should you need new software, we can help you select and customize the software that fits the way you do business, not the other way around.
Our Goals:
Use your existing systems and connect them – not replace them.
Evaluate current data processes and engineer functionality, reducing chaotic pressure points and streamlining your processes.
Represent first-in-class technology to fulfill the data management goals of our customers.
RSA Solutions represents the leading Woodworking Manufacturing Software & Technologies:
Production Coach allows you to track a project – in real-time – at every production stage. It provides a 360-degree view of the factory, from CAD/CAM importing, through planning, sorting, tracking, automated machine feedback, part alerts, visualization, kitting and shipping – all in real time and without the need for physical files.

With On-Screen Takeoff you can calculate everything you need for bidding and estimates – right on your computer screen. Streamline your takeoff process by completing your measurements and calculations as you mark up your drawings.

RSA Solutions has strong relationships with many woodworking industry partners such as:
Woodwork Institute
BAZ
Cam master
Camwood
DMG
Exfactory
Flexicam
Heian
Holzma
Homag
Morbidelli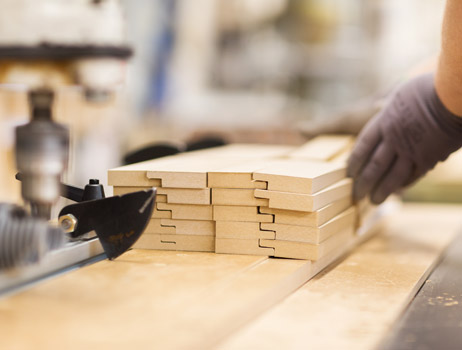 Regardless of what machinery and software you're currently using, our expert consultants can help!