RESULTS TO EXPECT
---
30% to 300% increase in capacity.
Stop shipping errors
Manage job site delivery and installation
Tutor assemblers on complex assemblies
Manage damaged parts
Detect bottle necks early
Reduce overtime
Get job costing data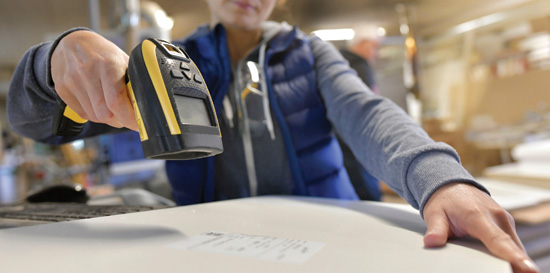 Production Coach is the only solution that manages parts, assemblies, broken parts, shipping errors, provides user friendly assembly instructions. You can schedule your projects and track them through each stage of your factory.
RFID – (Radio-frequency identification ) – RFID tag can be attached to an product during production, which can be used to track its progress through the factory. – Is currently deployed for products and sub-assemblies. The next release will include RFID for your parts.
MAKE BETTER DECISIONS WITH YOUR DATA
---
Production Coach utilizes a centralized SQL database connecting both office and factory to real-time data. Web applications such as Jobsite Tracking and Timekeeping are synchronized with the Local Area Network environment.
Production Coach is modular in nature meaning that you can do as little or as much as you want with it. Successful deployment in your factory can be accomplished in days, not weeks or months.
---
Interested in Production Coach, just fill out this form and we'll email you a brochure.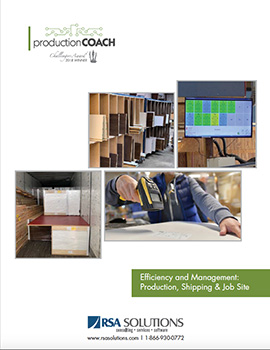 IMPORT YOUR DATA
---
Import production orders from industry software solutions including woodCAD|CAM, Cabinet Vision, Microvellum, Cut Rite, Excel and more.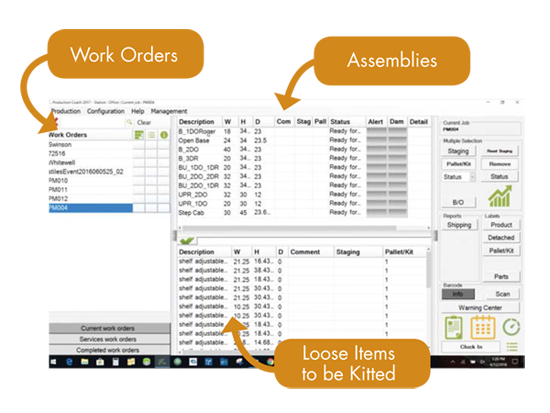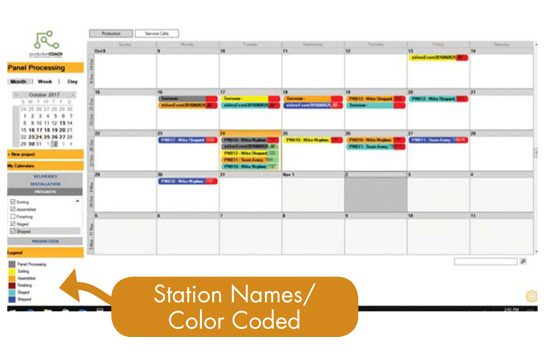 PLANNING WITH
GOOGLE CALENDARS
---
Automatic finite back scheduling of work orders for production, delivery and installation with unlimited calendar views.
BUSINESS
INTELLIGENCE DASHBOARD
---
Real-time view of important KPI such as balanced flow, bottlenecks, etc, along with BIG DATA analysis of manufacturing history.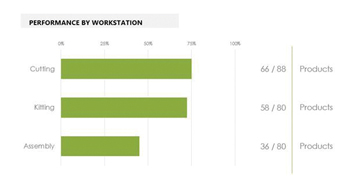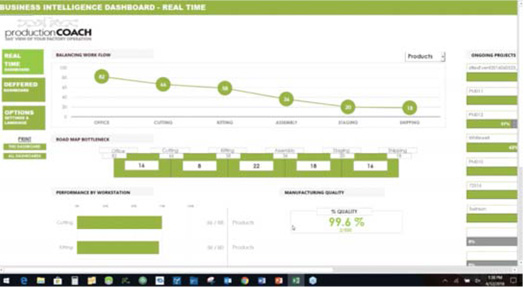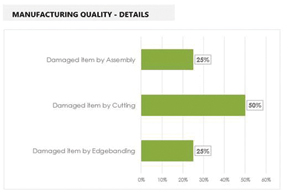 WORK ORDER STATUS
---
See the real-time progress of work orders as they move through the factory and jobsite.
See status of orders or view by work center.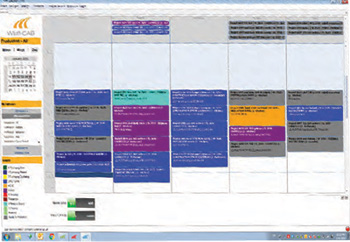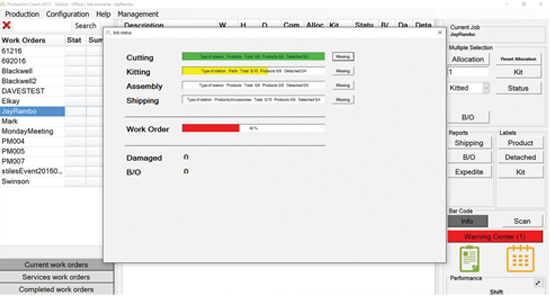 DAMAGED PARTS
---
Reports and alerts of missing or damaged parts are created and distributed automatically.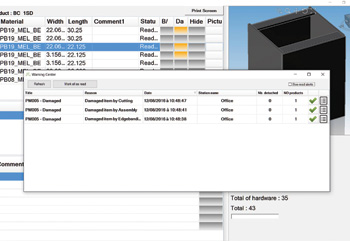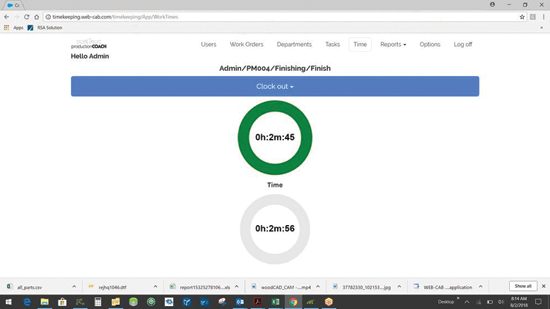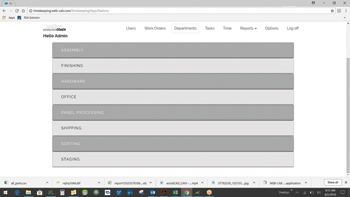 TIME KEEPING
---
Web based time keeping for payroll and work order costing.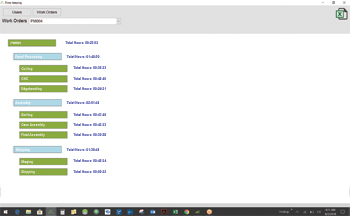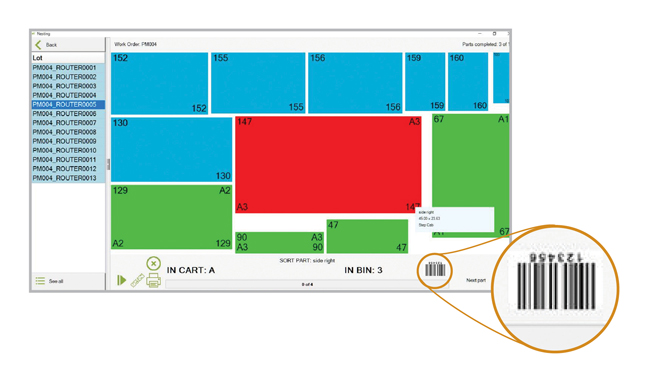 SMART LABELS
---
Grouping by edge material or part type for next operation, automatically updated parts status, and create damaged part alerts all from a single interface.
Generate on-demand labels, control and pace off-loading and label orientation.
SORTING
---
A single barcode scan organizes parts by assembly and provides feedback for missing items. Assembly is notified of products ready to assemble. Sorting can be synchronized with other sorting stations: cabinet parts, doors/drawer fronts, drawer boxes, base assemblies, etc.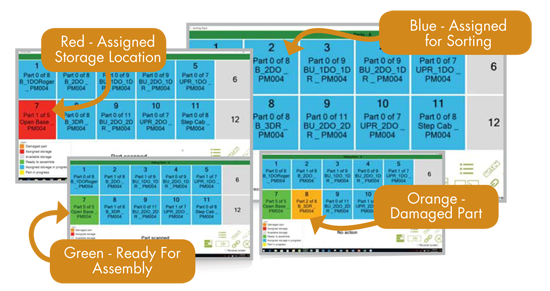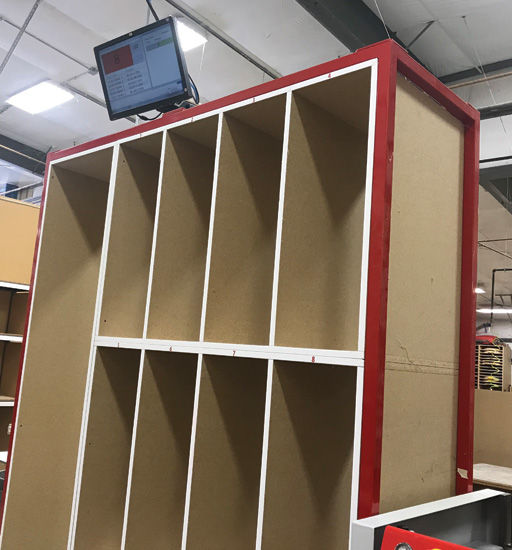 ASSEMBLY
---
Scan any part of the completed bin to start the assembly. See part details and part position with the assembly.
Reduce the need for wasteful conversations between engineering and factory floor staff.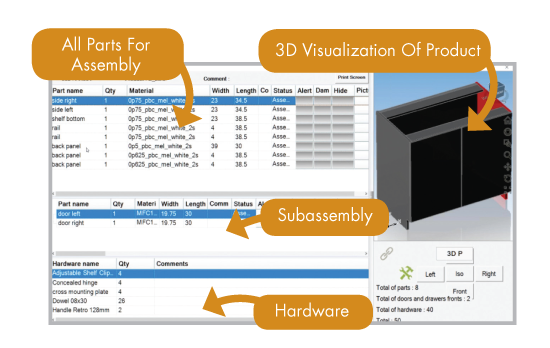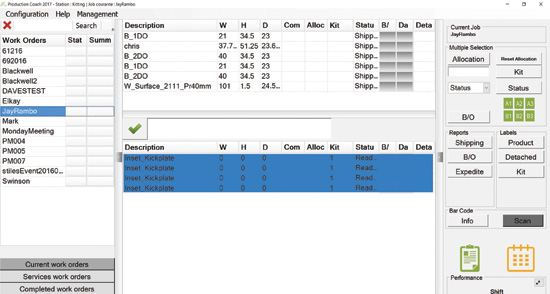 KITTING
---
Create kits with unique barcode of pallets, parts, mouldings, hardware, etc. that need to be included in the shipping ticket.
Example of a label of the kit created.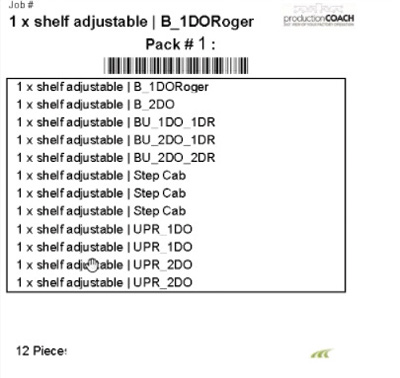 STAGING
---
Stage products, pallets, and kits into a designated location prior to shipment.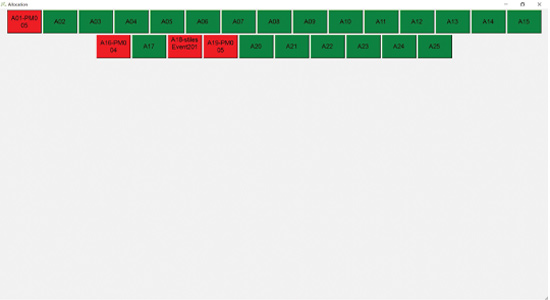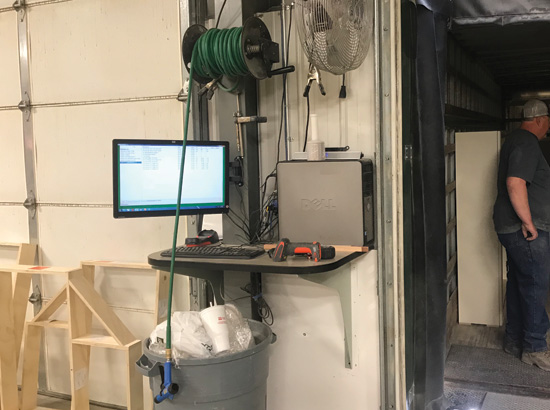 SHIPPING
---
Ensure 100% accurate shipments, 100% of the time. Generate instant and electronic verification of everything scanned onto the truck.
Create bill of lading for accounting.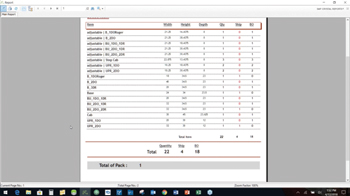 JOBSITE TRACKING
---
Web application for scanning products and kits off the truck at delivery and/or at installation. Data is synchronized with Local Area Network environment.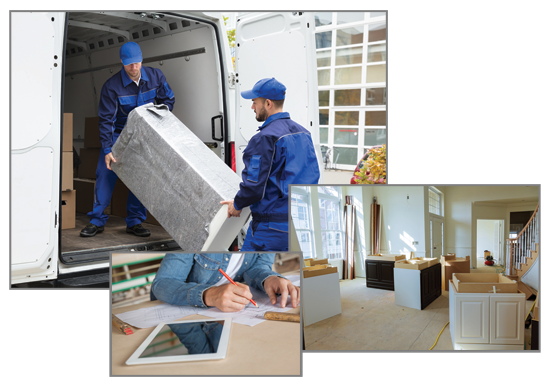 PRODUCTION COACH SYSTEM REQUIREMENTS
---
Component

Minimum Requirement

PC Minimum Requirements
Microsoft ® Windows 7, 8 or 10 with 32 or 64 bit Professional Edition
Intel Pentium 4 or Athlon AMD Dual-Core, 2.6 GHz or higher
4G of RAM
1G space on the disk for installation
1600 x 900 VGA with true colors
Internet Explorer 7.0 or higher
Server Minimum Specification
Processor: 6 core 1.90GHz
Memory: 4 X 4G UDIMM, 1333 MT/s, Low Volt, Dual Rank, x8 Data Width (16G Total)
Operating System: Windows Server 2008 or higher
Label Printer
Thermal Transfer Printer or Direct Thermal/Thermal Transfer Printer
No Direct Thermal
Print Color: Monochrome
Maximum Print Resolution: 203 dpi
Maximum Mono Print Speed: 152.40 mm/s, 6 in/s
USB: Yes
USB Scanner
Host Interface: Multi-interface
Product Type: Handheld Barcode Scanner
Image Sensor: Linear
Connectivity Technology: USB Cable
Light Source: Laser
Scan Pattern: Bi-directional
Scan rate: 100 scan/s
Supported Interfaces: Keyboard Wedge
Included : USB Cable and Stand
Scanner has to handle prefix and suffix "enter" when scanning
Cordless Scanner
Host Interface: USB
Product Type: Handheld Barcode Scanner
Image Sensor: Imager
Color: Twilight Black
Connectivity Technology: Wireless
Light Source: LED
Bluetooth: Yes
Bar Code Dimension: 1D
Scan Pattern: Linear
Scan rate: 547 scan/s
Included: USB Cable and Desktop Cradle
Scanner has to handle prefix and suffix "enter" when scanning